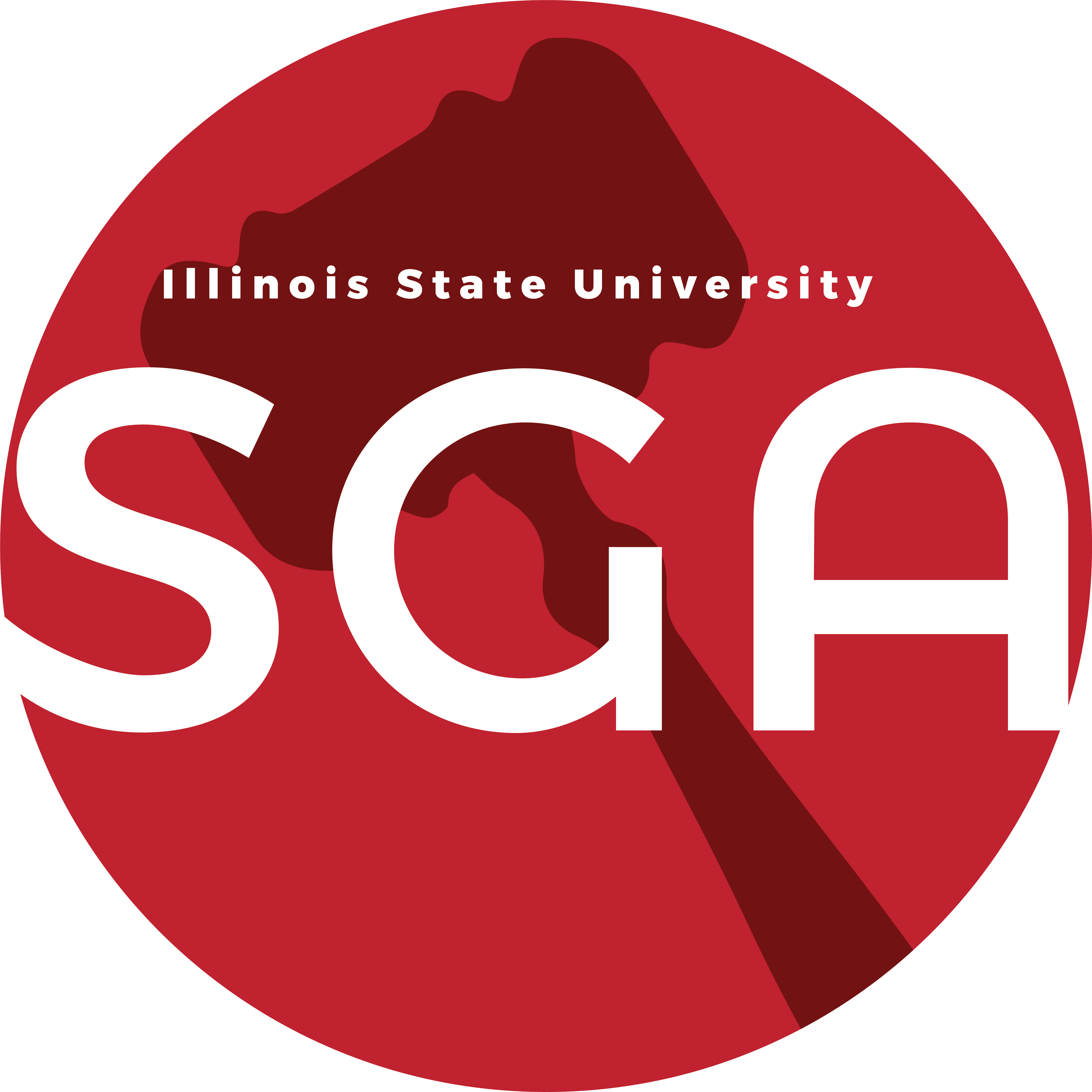 Student Government Association
Student Government Association is recognized as the official governing body of students at Illinois State University, comprised of the Executive and Legislative Branch.
About Student Government Association
We work to ensure student voices are heard and student interests are met. We advocate for students by helping to shape University policy and working with University administrators. Student Government is proud to represent and serve its fellow students.
SGA Celebrates 100th Anniversary
This is the 100th year that SGA has been serving the student body. Students and alumni gathered to commemorate this significant milestone.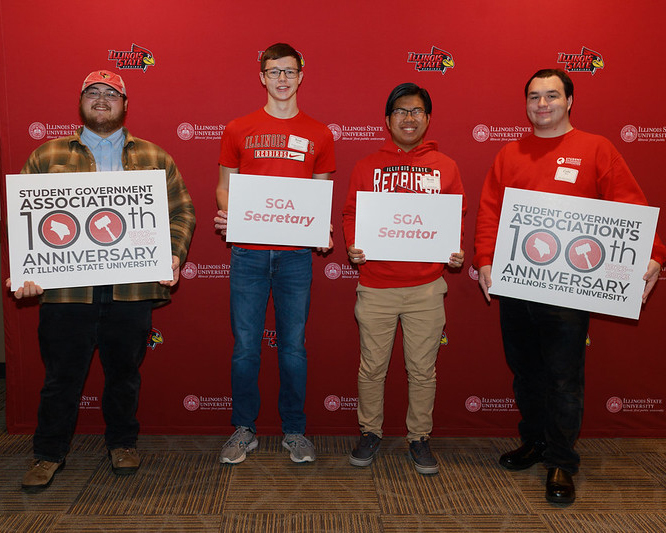 General Assembly Meetings
2023–2024 Student Government Association meetings are held in the Old Main room in the Bone Student Center every other Wednesday at 7pm. Meetings are open to the public.
Contact Us